4 tags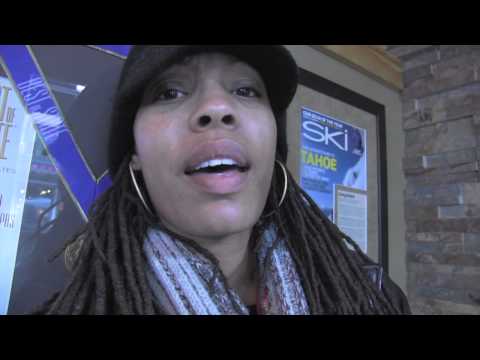 3 tags
Not a Single Story: African American Writers on...
                                    Screenplay Semi-Finalists and Finalists at HBFF. From L to R: Malcolm Rector, Regina Junior, Manny Johnson, JD Walker, Corey Moore, and Eric Richardson. It's been an eventful weekend at the Hollywood Black Film Festival (October 24-28, 2012) where writers from around the country convened at the W Hotel to showcase their films, feature length...
102 Resources for Fiction Writers →
ruthlesscalculus: Are you still stuck for ideas for National Novel Writing Month? Or are you working on a novel at a more leisurely pace? Here are 102 resources on Character, Point of View, Dialogue, Plot, Conflict, Structure, Outlining, Setting, and World Building, plus some links to generate Ideas and Inspiration. CHARACTER, POINT OF VIEW, DIALOGUE 10 Days of Character Building Name...
Watch
"The Postwoman" Feature Script Earns Finalist Mention at LA Femme Film Festival (October 11-14, 2012).  Find out more: http://www.thepostwomanmovie.com http://twittercom/PostwomanMovie 
Kerry Washington Discusses Olivia's Pope's... →
I love the movement, acting, production design, and dialogue in this show. Here, Kerry Washington discusses more about her the world of her character, Olivia Pope. 
"Open Your Hands": New Blog Post
                      I surmise that many of us could benefit from learning to open our hands. Too many of us walk around this earth with our hands clenched, clutching cell phones, laptops, or other unnecessary baggage. We are more connected to our virtual friends and family members on social network sites like Facebook or Twitter than we are to real, live human beings in our own communities. We...
Ava DuVernay Interviews Spike Lee for Filmmaker... →
jasmintiggett: "knock the mother****er out." indeed spike, indeed.  DuVERNAY: There's this glaring missing link for all of our filmmakers who have done amazing work and the allowances that they have to make to get films made later in life. Charles Burnett, Julie Dash, etc. It's just not there. It's not happening. LEE: I agree with you. I mean, but this game … you're playing in Boston. ...
13 tags
"11 Tips Before Launching Your Crowdfunding...
It seems odd that I'm writing a blog post listing 11 essential tips to consider before launching your own crowdfunding campaign, especially since I, a writer and director, don't launch our own Kickstarter campaign for our feature film, "The Postwoman," until November 2012. Yes, our launch date is coming this Fall. Our feature film, "The Postwoman" is a romantic...
Ellen DeGeneres: Comedian →
6 tags
50 Reasons a Sistah Should Make a Film
to create new myths to dispel stereotypes to resist objectification and marginalization to create new heroines and heroes for the community to challenge the status quo to uplift the grassroots to get your foot in the door to open new doors to trailblaze to light a path for other filmmakers to establish a blueprint for those who will come after you to educate to entertain to inform ...
A Screenwriter's Butterflies . . . .
                     "Take the first step in faith. You don't have to see the whole staircase, just take the first step."                                                ~Dr. Martin Luther King Talked to a member of the WNBA tonight who is also interested in starring in our feature film and made contact with a well-known R&B artist. We keep getting the thumbs up. Everyone one is saying...
Margaret Kemp to Star in Title Role of "The...
                                   We're pleased to announce that our lead actress in the title role of "The Postwoman" will be Margaret Laurena Kemp. Kemp, most recently, starred as Lena in the film, "Children of God" (2010), directed by Kareem Mortimer. "Children of God" garnered a host of notable awards on the film festival circuit and screened at...
6 tags
If You Build It, They Will Come
                                "If you build it, they will come," or so says the popular bit of dialogue from that feature film we all know, "Field of Dreams." You remember the scene. Or bits and pieces of it. A guy stands in a barren baseball field, staring out into the distance. The bases are unloaded. It's just him, on the field, staring. An occasional breeze...
Staying Focused
                                                  One thing about filmmaking (and screenwriting, in particular) is the need to stay focused. We have so many distractions that keep many of us from staying attuned to our art. Twitter, Facebook, Tumblr, podcasts, news feeds galore — it's enough to make any sistah just want to sit, surf, and crack up all day at friends' posts (or...
Blogging About Our Feature Film
Well, I decided to create a blog to chronicle our journey towards the feature film, "THE POSTWOMAN." As you know, our short film, "The Postwoman," screened at over 21 film festivals around the country. Those film festivals included The Queer Women of Color Film Festival, where the concept was developed, Frameline 34, The Boston LGBT Film Festival, Out in Film Festival, The...